---
---
Welcome to NASA UK
The UK's National Association of Street Artists
A network of creative practitioners making live arts outside
---
COVID-19 Risk Assessment considerations
An evolving document supporting those working in outdoor arts to develop COVID-19 safe working practices. This is version 3 produced 1st July 2020. Please view and download here:
https://nasauk.org/wp-content/uploads/2020/07/NASA-UK-COVID-outdoor-arts-Risk-Assessment-considerations-v3.pdf
Created by Mike Herbert of Showsmiths Event Safety Services with support from Outdoor Arts UK.
---
NASA UK's Covid-19 Statement
https://nasauk.org/wp-content/uploads/2020/03/NASA-COVID-19-Statement.pdf
---
---
Two great new initiatives from NASA UK
Walk and Talk
&
Artist Led Zoom Commission
---
Walk and Talk – What is it?
A 'buddy system' to encourage people to connect and support each other in a more focused way – over the phone, 1 on 1, perhaps once a week. This is voluntary and requires you to sign up to be paired with someone. Great if you're feeling a bit disconnected, struggling to get your tasks done or feel stuck and could use someone to report back to about your progress.
---
Artist Led Zoom Commission – What is it?
Thanks to the ACE Emergency funding grant, we are able to pay 12 NASA-UK members to lead 1 hour workshops via zoom. The fee for each facilitating artist is £100.
How to apply
Email zoom@nasauk.org with the subject "I'm interested!"
---
Look at our List of Members or our Map of Members or download The Yearbook 2016 which shows you 95 + Companies & Artists
Click on this image to get the pdf (4.5mb)
Membership costs
£20 a year for individual or Company
£10 for Students
£50 for an NPO-funded Company
What do you get?
Your company profile on this website, linked to your website.
Added to the Map of Members.
Join our email group.
Use of the NASA UK logo on your promo.
Ask NASA for help or advice on issues.
Engage with other members.
Have more fun!
NASA UK is a membership organisation, run by its members. It aims to support and develop the professional practice of UK based outdoor artists by:
Sharing information and opportunities.
Running network, learning and sharing events.
Offering a forum for peer support and discussion of current issues.
Undertaking research and professional developmental projects.
Advocating for the sector and networking with key organisations.
Engaging in national strategy and policy discussions.
---
NASA-UK currently has 116 Members.
Newest NASA Members
NASA's Steering Group is 12 strong reflecting a broad experience of Artists and Companies working in Outdoor Arts across the UK
Log-in here to access the Members' Area
You'll get prompted to 'try logging in'
If you can't remember your password;
click "Lost your password".
Use your email address to get a reset.
Check your email and reset
---
Twitter @nasauk
Monday, October 12th, 2020 at 3:51am
📢 We've got six vacancies for Senior Relationship Managers who will help us deliver the Cultural Investment Fund.

We're looking for strong communicators and creative thinkers with people and project management skills.

Apply by Sunday 18 October > https://t.co/yNzK3IfA3l
Wednesday, September 23rd, 2020 at 5:50am
We had a great time on Sunday 😎

Two great shows with aerialist & contortionist Samara Casewell, Frank Wittering & his explosions, @madamezucchini, Maynard Flip Flap & @TheBillyButton

Plus live music from Chris Coates AND sunshine🌞

See you very soon 🤞

#cabaret #outdoorarts https://t.co/tWSrxzUfwJ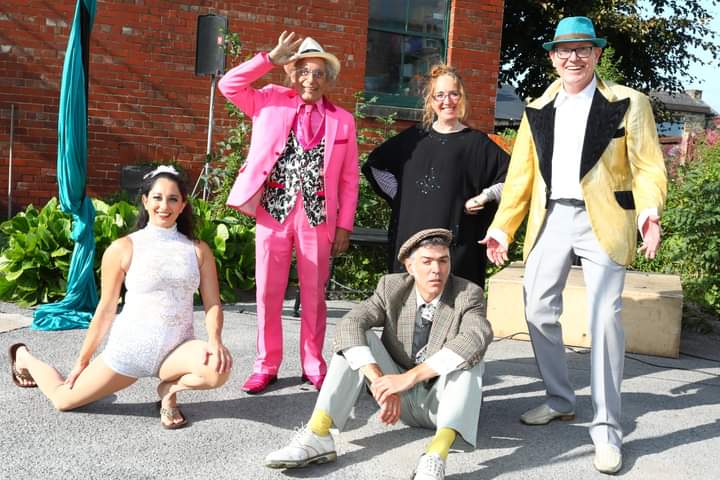 ---
As we receive emailed information we post it here:
---
If you find somefin' broke
on this website please
let us know
In 2015 and 2016, for specific projects. We're not an NPO!